Artwork,from the vision's of Jeff Bertrand,creative struggles and challenges the artist faces on a day to day basis of being an artist in middle america
Monday, September 6, 2010
the artshow strikes back was a duo show between me and Charles Bennett and it was a starwars inspired artshow which included 40 paintings and 2 collaborations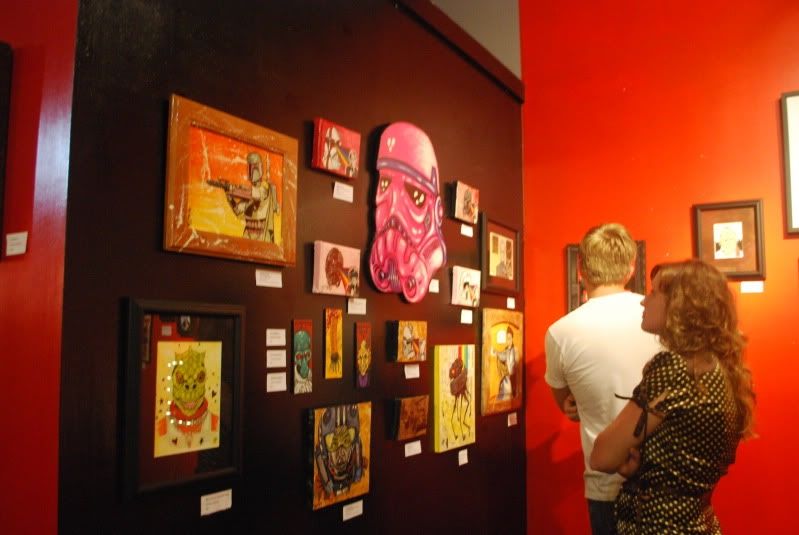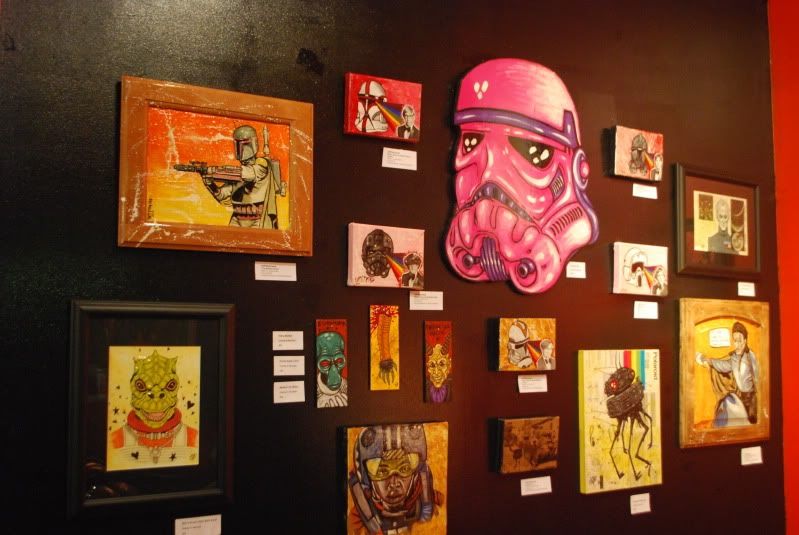 Posted by

Bertrand
at 12:37 PM
No comments:

I recently had an artshow at art and invention gallery in nashville tn,part of the tomato art festival here are a couple of my entries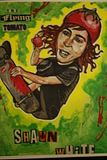 Posted by

Bertrand
at 12:33 PM
No comments:

Thursday, September 2, 2010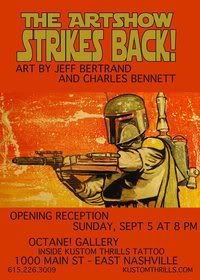 Kustom Thrills Tattoo has set aside part of their studio as an art gallery featuring local talent of all shapes and sizes. Named Octane! Gallery, this space will soon be the home of "The Artshow Strikes Back!", featuring local pop surrealist artists Charles Bennett and Jeff Bertrand. Opening September 5th (and runnin...g through October 17th), "The Artshow Strikes Back!" will feature Star Wars themed artwork by Bennett and Bertrand and even some collaborations that they will work on together. Those who choose to enter can expect to see anything from the well known characters like Darth Vader all the way down to the characters that were seen in only one scene yet have names and entire backstories. The show will be included in the East Nashville Art Stroll so be sure to bring your light sabers and use your Jedi Mind power as you enter a Galaxy far far away. All of the art work will be priced to sell so come prepared, you must.
Posted by

Bertrand
at 1:32 PM
No comments: